Happiness and Wellness Centre
Our Team
(Happiness and Wellness Centre)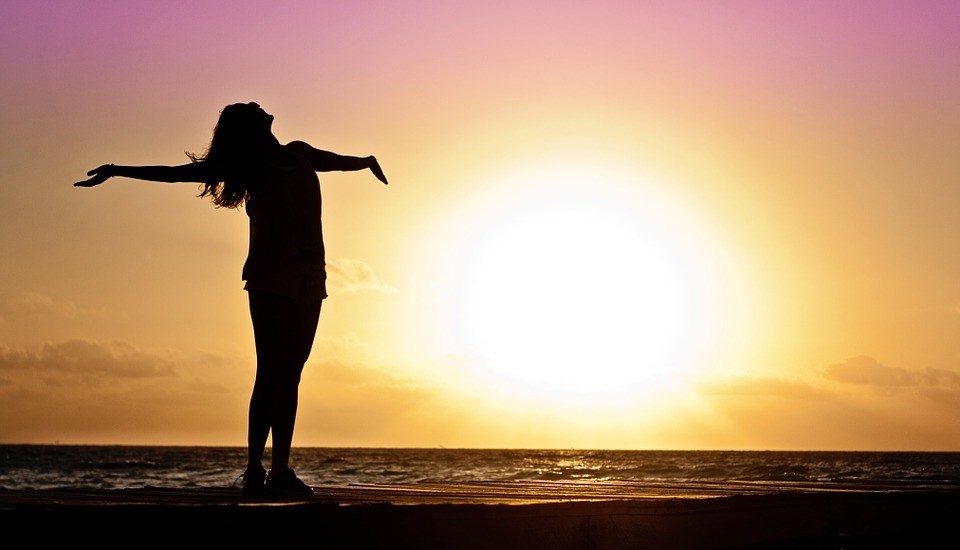 Happiness and Wellness Centre
Happiness and Wellness Centre focuses on one's basic need to be Happy. As per Maslow's Hierarchy of Needs, Happiness is the ultimate goal in life. It is the goal of all goals. There are many individuals who are living their life, but just for the sake of it. They do not feel the essence of being happy. We, at Happiness and Wellness Centre, strive to gap the bridge between you and your happiness.
We are a team of healthcare professionals who aim to provide holistic support and services for individuals of all age group to help them reach their greatest personal, social, emotional and cognitive potential with systematic interventions. Our focus is to have a sustainable program with result-oriented treatment plans, individualised as per the needs of the individual.
There are five major clinics that operate under us:
List of services provided
Electro Convulsive Therapy (requires Day Care Admission) - is a procedure, done under general anaesthesia, in which small electric currents are passed through the brain, intentionally triggering a brief seizure. It seems to cause changes in brain chemistry that can quickly reverse symptoms of certain mental health conditions. It is majorly used to treat Chronic Depression, severe Psychotic episode and strong Suicidal Ideation.
Deaddiction (requires minimum 10 Days Admission) – process of Detoxification followed by Cognitive Behaviour Therapy (3 R's – Resentments, Relief and Relapse prevention) and Rehabilitation to treat various forms of addictions like substance abuse and behavioural addiction.
Mental Illness (requires Admission) – is assessed by Psychometric evaluations followed by tailor-made treatment plan suitable for the individual including Psychotherapy, Pharmacotherapy and in some severe cases, Electro Convulsive Therapy.
Chemical Abreaction (requires Day Care Admission) – is a process where a stimulant drug followed by a hypnotic drug is injected to release catharsis in an individual.
Psychological Evaluation – Includes various psychometric tests for evaluating the problems and proposing treatment plans.
 Tests
 Description
Projective
Rorschach Test
Mental Illness, Aspects of Personality
Thematic Apperception Test (TAT)
Structure of personality
Child Apperception Test
Dynamics of relationships and child's perception;
Rosenzweig P.F. Study
Identifies the tolerance level among children
Checklist
Child Behaviour Checklist
Emotional and Behavioural problems
Snap IV Rating Scale
ADHD, ODD
Developmental Psychopathology
Developmental Disorders among children
Vineland Social Maturity Scale
Social Quotient
Developmental Screening Test
Developmental Quotient
Questionnaire
Beck Depression Inventory
Level of Depression
Dutt's Personality Inventory
Types of Personality
Minnesota Multiple Personality Inventory
Types of Personality
Edwards Personal Preference Schedule
Needs of Personality
NEO Pro
Pre Employment test in industries
16 Personality Factor
Types of Personality
Fergusson Dependency Scale
Level of dependency on drugs
Well Being Assessment Tool
Mental Health Assessment
Paper - Pencil
Bender Gestalt Test
Neuropsychological Assessment
PGI Battery of Brain Dysfunction
Neurological Assessment
General Aptitude Test Battery
Aptitude
Vocational Interest Record
Interest
Raghuram Rajan Interest Test
Interest
Study Habit Inventory
Learning/Reading pattern
Draw-A-Person : SPED
Emotional problems and mental age among children
Malin's Intelligence Scale for Children
IQ Assessment
Wechsler Adult Intelligence Scale
IQ Assessment
Bhatia's Battery of Performance Test of Intelligence
IQ Assessment
Advance Progressive Matrices
Working Intelligence
Standard Progressive Matrices
Working Intelligence
Self-Directed Search
Interest and Personality factors
NIMHANS Index for Specific Learning Disability
Types of Learning Disabilities
Psychotherapy - Psychotherapy is a way to help people with a broad variety of mental illnesses and emotional difficulties. Psychotherapy can help eliminate or control troubling symptoms so a person can function better and can increase well-being and healing. Problems helped by psychotherapy include difficulties in coping with daily life; the impact of trauma, medical illness or loss, like the death of a loved one; and specific mental disorders, like depression or anxiety. There are several different types of psychotherapy and some types may work better with certain problems or issues. Psychotherapy may be used in combination with medication or other therapies. Therapy may be conducted in an individual, family, couple, or group setting, and can help both children and adults. Most sessions are 30 to 45 minutes long. Both patient and therapist need to be actively involved in psychotherapy. The trust and relationship between a person and his/her therapist is essential to working together effectively and benefiting from psychotherapy.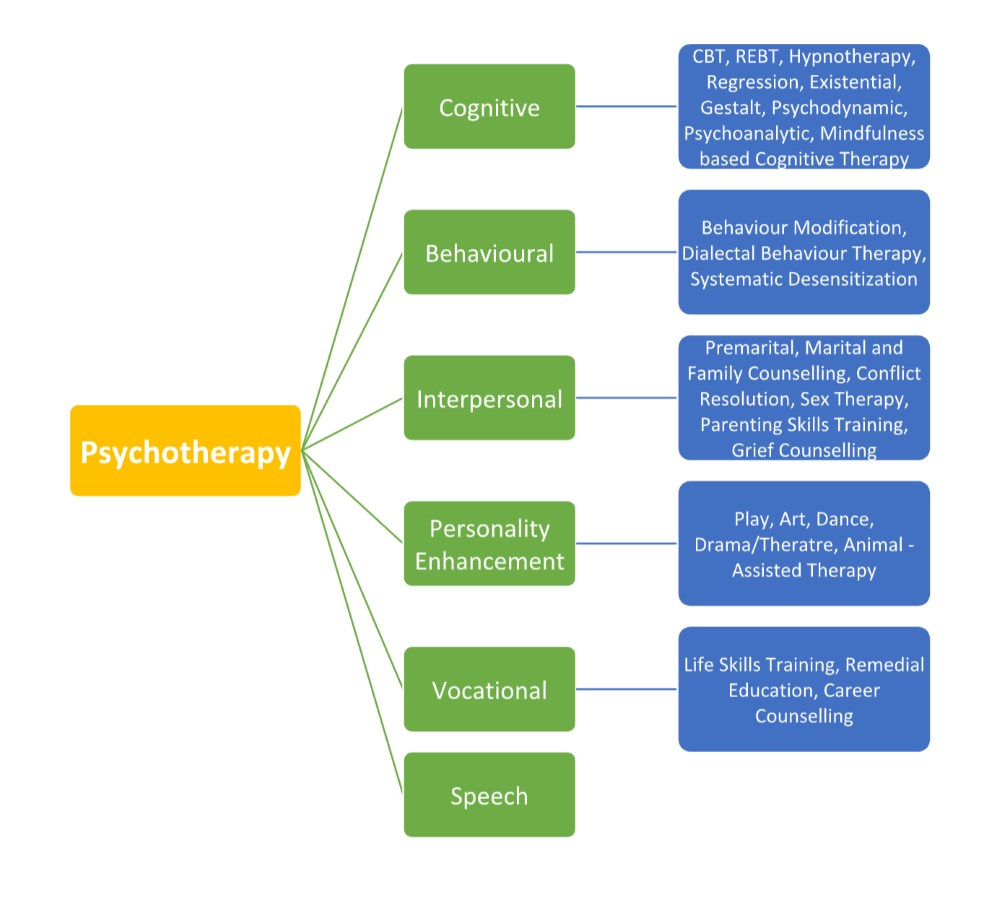 Emergency
+91 265 247 7888